iPad for teaching and learning
I also use the iPad and create my own iPad mathematics videos on the iPad. These videos are uploaded onto LEARN, the Nelson Mandela University's iLearn system, where students can review aspects that have been discussed in class. I also play some of these videos in class and use them then as a tool to further understanding and discussion (See image below).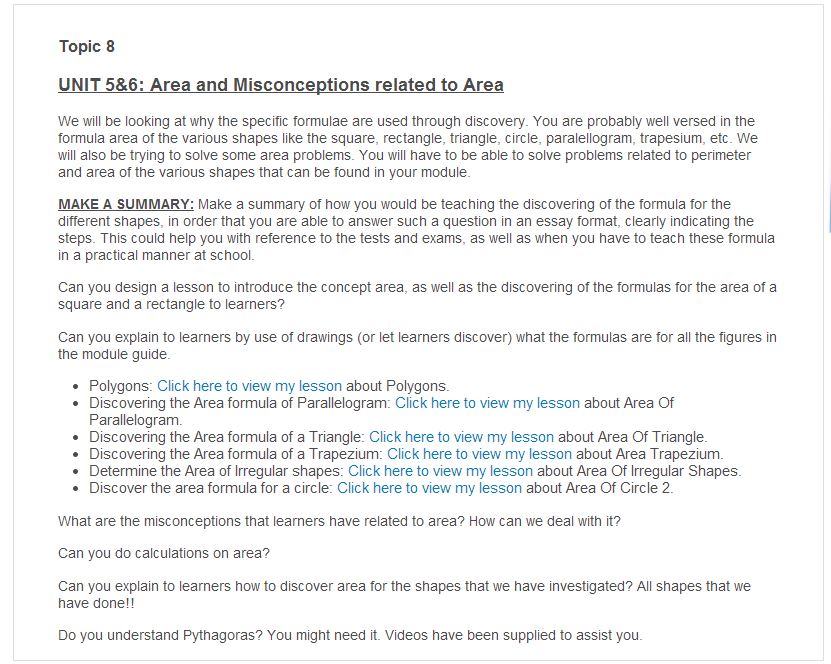 Below is a screen image and links to some of my videos: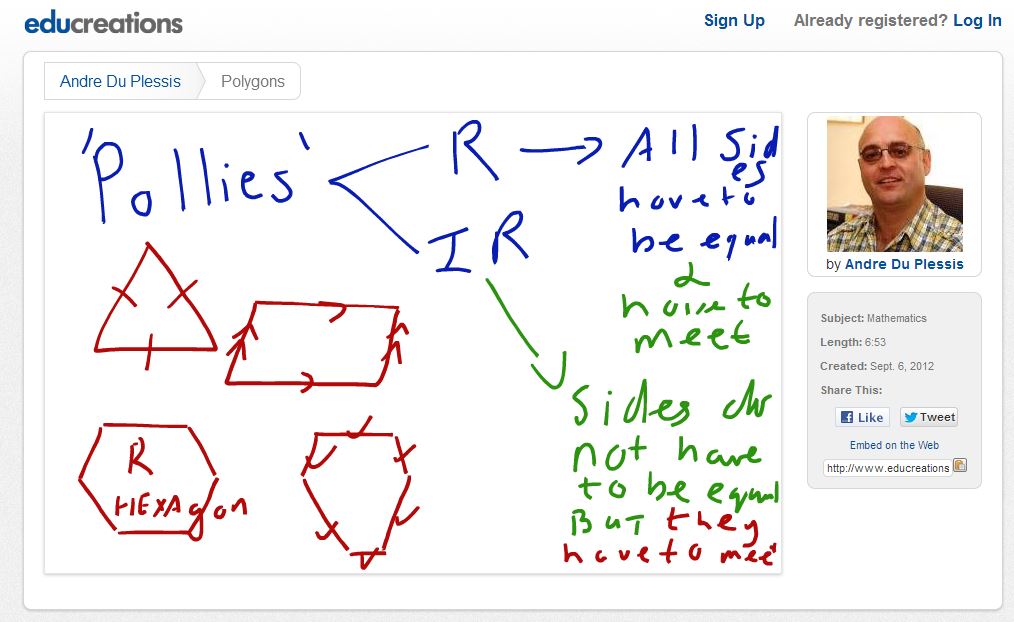 Click here to go to the Educreations app.