Commendation from academics not related to the NMMU Faculty of Education
Prof Cheryl Hodgkinson-Williams from UCT (previously from Rhodes) stated that she has full confidence in me as ICT in Education BEd Honors moderator, as well as MEd ICT in Education external examiner: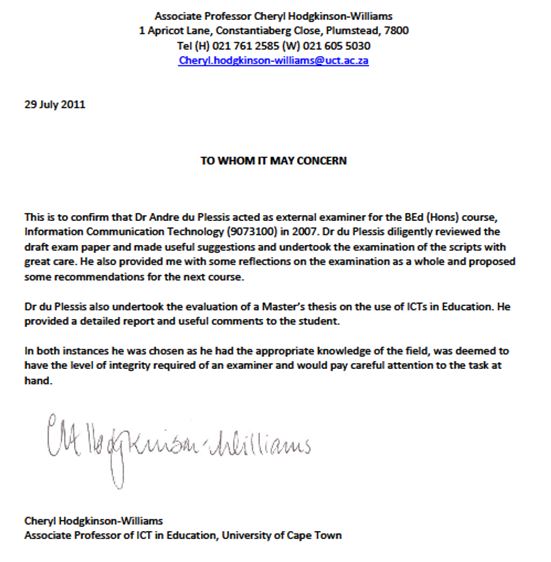 Prof Rossouw von Solms of the ICT Department at North Campus, has also made use of my ICT and School experience, as he referred one of his MTech students to me to provide assistance: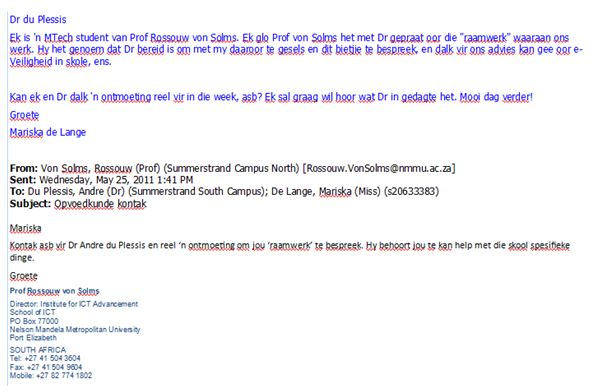 Dr Drik Greeff of the Department of Education (DOE), Eastern Cape, is also very positive about my contributions related to ICT development in collaboration with the DOE (Click here).
Prof Naydene de Lange stated that the quality of my academic journal reviews are of a high standard and that I am assisting fellow academics to grow through my comprehensive reports (Click here).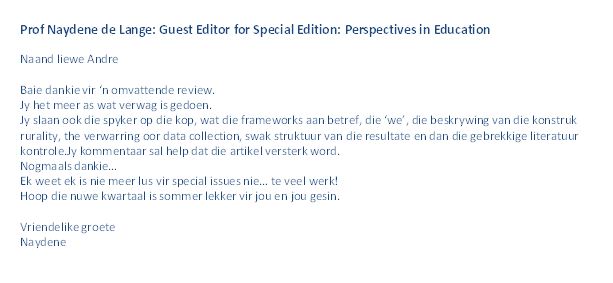 I received positive feedback from Mr Markus Mostert from Rhodes after a presentation at The Walter Sisulu University.
Invitations based on my expertise: